Table of Contents
About Lululemon
Leggings, sports bras, and, of course, Lululemon come to mind when you think of athleticwear. This well-known brand was founded in 1998 by Chip Wilson, who began the business as a clothes boutique and yoga classroom.
Lululemon began in Vancouver, Canada, and has since spread throughout the world. Their ideals, however, have always been consistent, as they adhere to "personal responsibility, entrepreneurship, honesty, courage, connection, enjoyment, and inclusivity."
Introductions are the icing on the cake for all articles, but now it's time to get down to business. This Lululemon review will compare each of the brand's best-selling goods side by side.
We'll also tell readers what to look for while shopping for activewear, as well as the differences in quality and customer service. Let's get this party started!
Overview of Lululemon
Lululemon sells contemporary athletic and fitness gear made from lightweight, quick-drying textiles. It is a high-end sports gear brand that offers a wide range of technical athletic clothing designed to promote comfort and improve performance during fitness and power workouts. For fitness aficionados, the brand produced designs that merge the concepts of fashion and athletics.
Lululemon's purpose is to empower various individuals to attain and celebrate their fitness goals by providing the appropriate apparel and accessories. It establishes a community in which members can learn about healthy living, mindfulness, and wellness growth. The company also offers high-quality, long-lasting, and breathable fabrics for a variety of items.
To support each activity type, it applies strategic, technical fabric development. Lululemon leggings are the brand's signature item, and they are available in nine distinct fabric options: Luxtreme, Nulux, Nulu, Everlux, Luon, Fleece, Mesh, Velvet, and Warpstreme. And each fabric is suitable for a variety of activities such as jogging, hiking, cycling, Yoga, and others.
Pros
Wide variety of clothes and accessories
High-quality, durable and breathable fabrics
Strategic use of technical fabrics for each activity type
Detailed instructions for product care
Responsiveness
Cons
Items tend to be on the pricey side with legging starting at $59
According to Lululemon reviews, some leggings are seethrough
Some buyers experience issues with fit
Lululemon leggings are also available in a variety of features and styles. It has styles that are pockets, seamless, insulated, drawstring, reflective, lightweight, and water-resistant. Lululemon maintains top quality, long-lasting, robust fabrics in all of their designs because it is one of the more expensive leggings brands. Read our Lululemon reviews.
Lululemon Product Review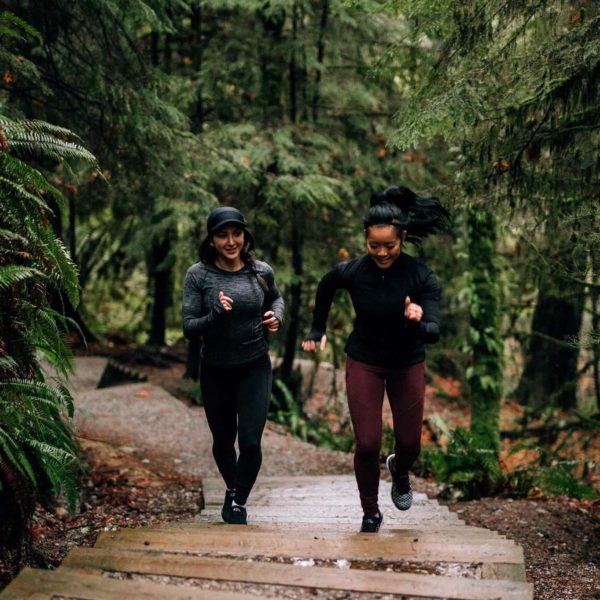 Although you may be tempted to add the first black pair to your cart, Lululemon provides a variety of workout leggings (Fast & Free! Align! Wunder Under!) for different fits, feelings, and workout needs.
With so many options to sort through—and a price range that necessitates a more critical eye—the checkout button can seem a long way away. When you can't tell the difference between the Nulus and the Luons, honest-to-God reviews can be a lifeline.
You know (and we know) that nothing feels better than leggings that embrace you in all the right places, so we sifted through hundreds of reviews to see which of Lululemon's most popular designs deliver. Shop the 18 finest Lululemon leggings below, from a pair of capris with no seams to a flared style that's perfect for lounging.
Lululemon Base Pace High-Rise Crop 23 Review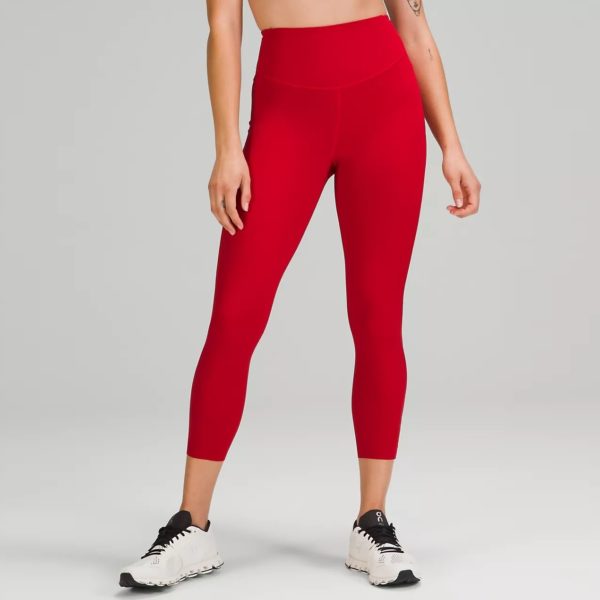 The Base Pace High-Rise Crop 23 and the Define High-Waisted Legging have a similar silhouette, but there are a few differences that distinguish them. For one thing, TheLululemon version isn't keen on prints, preferring to stick to simple hues.
Fabletics, on the other hand, may appear to be a more cost-effective option—but, once again, they do not provide instalment options for clients who wish to pay over time.
To be honest, it's all up to you. Both leggings have the same set of attributes, such as moisture-wicking fabric and a flexible fit. Do you like prints better than colours? What is your financial limit? These are the critical questions to answer before proceeding to the checkout.
Lululemon Metal Vent Tech Long Sleeve Shirt 2.0 Review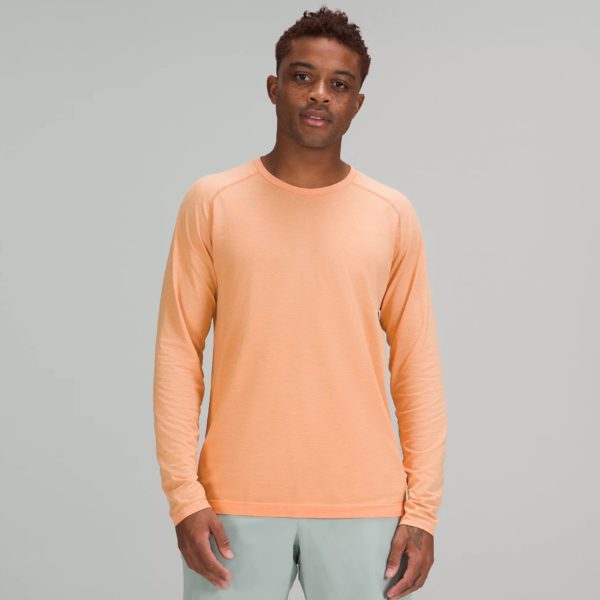 The design is identical, but the materials are not. For one thing, the mesh panelling on the Lululemon version appears to be more breathable. Furthermore, because the shirt is composed of 100% recycled polyester, it may appeal to a few ethical customers.
According to Fabletics, the Training Day Long Sleeve Tee is a more inexpensive option. It has the same features as the Metal Vent Tech Long Sleeve Shirt, but with more reflectivity in case you go night jogging.
To be honest, both tees act as a great alternative to any cotton shirt you have lying around the house. They're smart about sweat, and it doesn't hurt that they look great when worn out casually.
Lululemon Free To Be Bra – Wild Light Support Review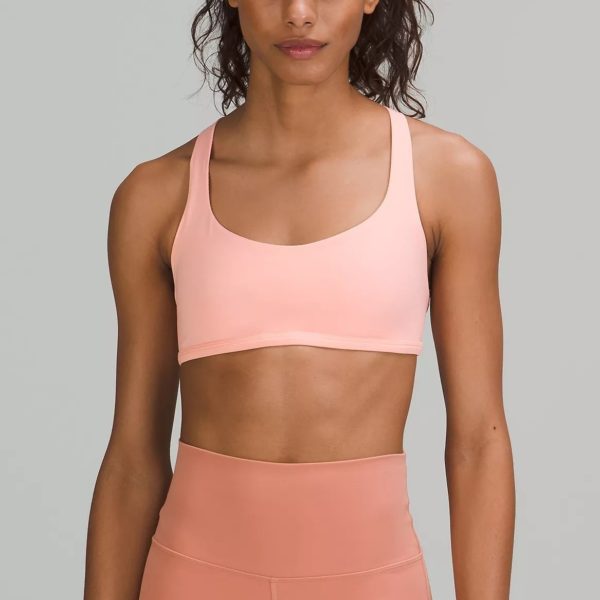 I'll be honest here. The Waffle Bra is intended to be worn casually as part of an athleisure ensemble. The Free To Be Bra, on the other hand, is ideal for exercises thanks to its increased support and removable bra cups.
The patterns are also dramatically different, with Fabletics offering a more simple style and Lululemon going all out with wild prints and unusual cut-outs.
Obviously, the key deciding factor is support. It all comes down to how you normally wear sports bras. Fortunately, the Free To Be Bra and the Waffle Bra are relatively close in price, despite having vastly different integrated features.
Best Overall Leggings: Align Pants Review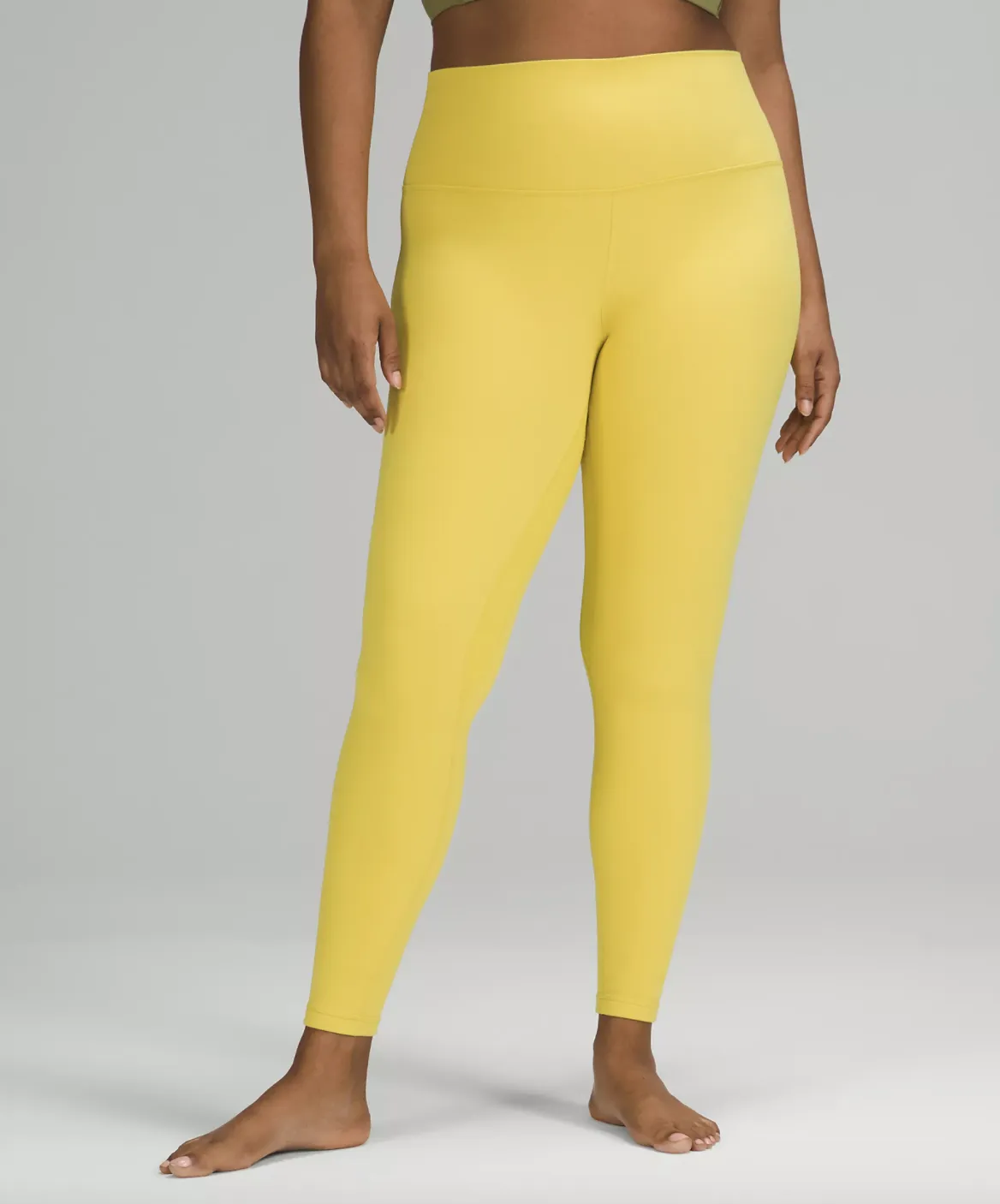 Important selling points: What's not to love about the Align II? It's buttery soft, weightless, and has an incredibly thick waistband. It's available in three lengths, but the 25-inch inseam hits that elusive middle ground between capris and full-length leggings.
The site claims that this design is ideal for yoga, but based on nearly 6,000 five-star ratings, it appears that consumers do everything in them (napping included).
Customers say: I have several pairs of these leggings, and they are well worth the money. They're so soft and light that it's as if you're not wearing anything at all! I wear them both casually and for Pilates, and they are ideal for both. —Gabs327, Lululemon reviewer
Who Is Lululemon For?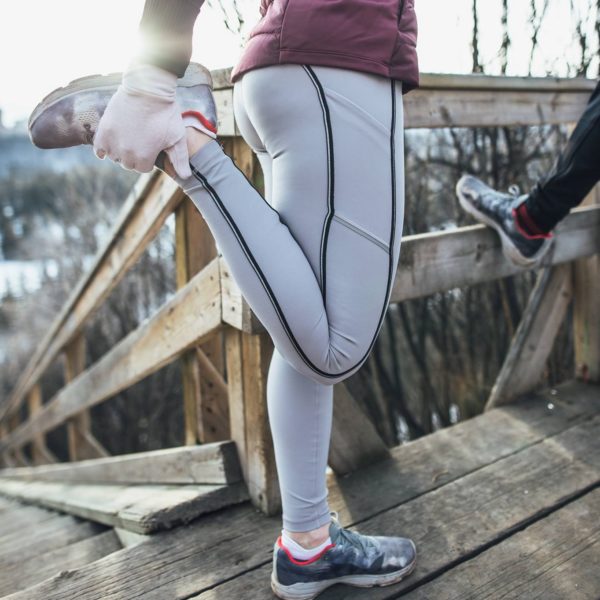 It's no longer just about elastane/spandex mixtures. If you want to stand out from the crowd, you should design your own fabric from the ground up. For example, Fabletics and Lululemon both provide a diverse range of patented materials that lend a sense of 'uniqueness' to the firm.
Fabletics currently produces five fabric types: Seamless, PureLuxe, SculptKnit, New Motion365, and PowerHold. The compression, flexibility, and durability of each material varies.
Furthermore, they range in terms of benefits, with some offering sun protection and moisture-wicking characteristics. It's important to note that each variety is created with a unique blend of spandex, elastane, rayon, and nylon.
Lululemon is always developing new materials. Fabric blends such as Everlux, Nulux, Luon, and Luxtreme are now available. Each variation, like Fabletics, has a different percentage of nylon, elastane, and spandex.
Lululemon Reviews: What Do Customers Think?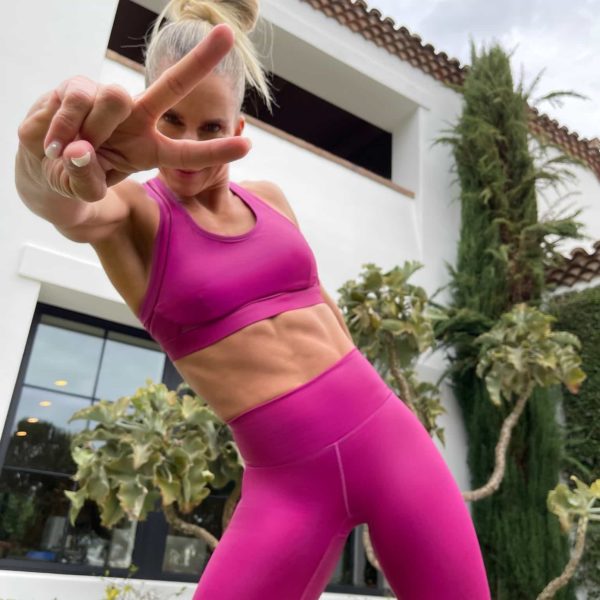 We also investigated the Lululemon website's sign-up process. Our overall experience was excellent, and the entire procedure took only a few seconds. You only need to create a username and password to get started. It's really simple.
The list of some of the rewards provided after joining up was something we particularly loved about the sign-up experience. When you register a Lululemon account, you will receive faster refunds, a faster check-out procedure, the ability to track your orders, create a wishlist, receive personalised suggestions, and many other benefits.
Continuing our Lululemon review, in this section, we are going to discuss the shipping and return policies. These two things are extremely important, especially if you are an online buyer.
Trustpilot: 656 reviews with 1.9/5 stars
Sitejabber: 176 reviews with 1.6/5 stars
Influenster: 3k reviews with 4.2/5 stars
Lululemon offers two types of shipping: domestic shipping and international delivery. The company has dedicated pages for each type of shipping, providing important information to buyers from all over the world. These include information on fees, scheduling, and a growing list of shipping places.
Lululemon offers free shipping to all orders in the United States, Canada, and Puerto Rico, which is listed as Standard Shipping on their website. There is, however, no distinct list covering this information. You'll need to spend some time working this out and reading between the lines to see whether you qualify for free standard shipping.
The standard shipping time takes 2-9 business days, with orders being processed and shipped out within 4 business days. In Puerto Rico, the company offers free shipping, but one can expect their gear to arrive within 2-7 days after their order left the Lululemon distribution center.
Lululemon Promotions & Discounts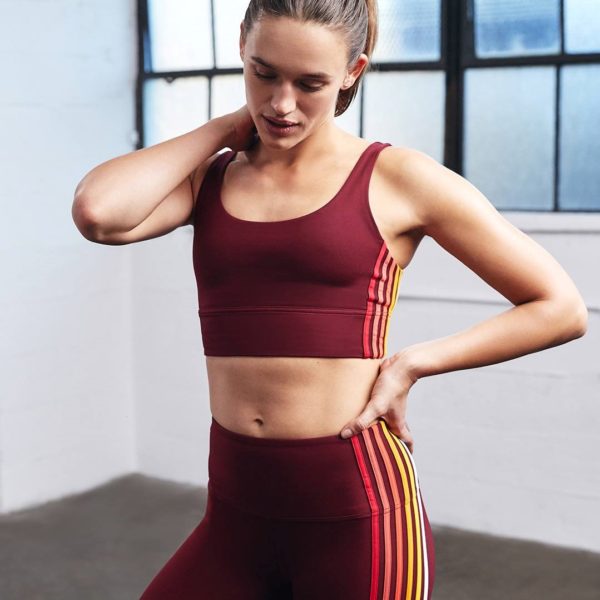 Unfortunately, the only way to get Fabletics savings is to join up for a VIP membership. There is no admission charge, but you must act on a monthly basis. You have the option of skipping an outfit or purchasing one starting at $50. Lululemon recently ended its rewards programme, but the discount section remains open.
Has a clearance section in the name of "We Made Too Much"
Limited-time promo for the Mirror (less than $1000)
15% off discount for military members and first responders
Also, in the We Made Too Much section, you can purchase Lululemon clothes with pretty good discounts, sometimes even for half of the original price.